Welcome to the Official page of the Presidency of the Portuguese Republic
Note on navigating with support technologies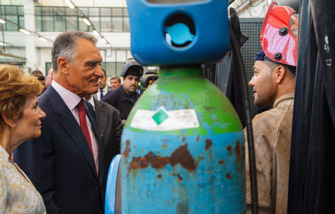 THEMATIC AREAS
DIRECT PRESIDENCY
See the Pictures
| NEWS
Click to enlarge.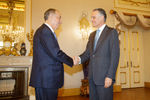 Meeting in Palace of Belém
President Cavaco Silva received President-Elect of the Republic Marcelo Rebelo de Sousa
MULTIMEDIA
© 2006-2016 Presidency of the Portuguese Republic
You have gained access to the records of the Official Site of the Presidency of the Republic from 9 March 2006 to 9 March 2016.

The contents available here were entered in the site during the 10 year period covering the two mandates of President of the Republic Aníbal Cavaco Silva.