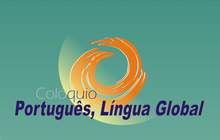 Linguistic policies in diverse multi-linguistic and multicultural contexts will be debated in a conference with the general topic "Portuguese, A Global Language", which will be held on March 25, in Maputo, during the visit to Mozambique of the President of the Republic. President Aníbal Cavaco Silva, will attend its opening session.
The theme of linguistic policies will be approached by lecturers Carlos Reis (Open University) and Gregório Firmino (UEM - Eduardo Mondlane University), the latter being one of the main Mozambican experts in the matter, «whose research work and areas of intervention bear upon questions which relate the Portuguese language and the Bantu languages with issues of regional integration».
Mozambican academicians and writers will also participate in the conference, where the President of the Camões Institute, Simonetta Luz Afonso, will address the inaugural lecture on Portuguese, in the 21st century, under the Emergency of Globalization: Challenges.
The participation is also foreseen of Manuela Soeiro, director of the Mutumbela Gogo theatre company, of the Mozambican film director Licínio de Azevedo, of producer Pedro Pimenta, and Portuguese writers Francisco José Viegas and Valter Hugo Mãe (Saramago 2007 Prize), who will debate the theme «Languages and the Inscription of the Heteronomy of Cultures: the Portuguese case».
This panel, which will be chaired by Professor Fátima Mendonça, of UEM, will approach «the area of language as an expression of various cultures in its privileged relationship with literature, the cinema and the theatre».
The opening theme of the Conference will be «Portuguese: teaching, research and development», which will be discussed by lecturers Perpétua Gonçalves (UEM), Marisa Mendonça (Pedagogical University) and Maria Helena Mira Mateus (Lisbon University), and will focus the topics of teacher training, linguistic research and teaching of Portuguese Language.
The closing lecture will be addressed by Lourenço do Rosário, Chancellor of the Superior Polytechnic University Institute of Mozambique and President of the Portuguese Language Bibliographical Fund, headquartered in Maputo.

Camões Institute