Welcome to the Official page of the Presidency of the Portuguese Republic
Note on navigating with support technologies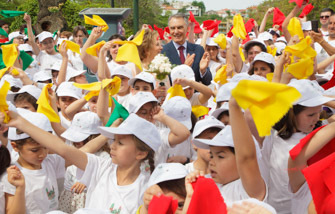 THEMATIC AREAS
SUBSCRIBE TO THE NEWSLETTER
Receive up to date information on the Presidency of the Republic on a regular basis in your Inbox.
© 2006-2016 Presidency of the Portuguese Republic
You have gained access to the records of the Official Site of the Presidency of the Republic from 9 March 2006 to 9 March 2016.

The contents available here were entered in the site during the 10 year period covering the two mandates of President of the Republic Aníbal Cavaco Silva.